A very simple step indeed for those who 1st timer to make cheese cake....No need to bake in the oven one....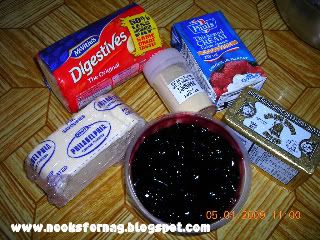 Ingredients :-



1) Digestive biscuits / Marie biscuits - 200 gms (for the base)


2) Melted butter - 150 gms
3) Thickened cream / Whipping cream - 125 ml
4) Custard sugar - 100 gms
5) Cream cheese - 250 gms
6) Gelatine - 20 gms (melted with 60gms of water)

or double boiled until dissolved


7) Blueberry filling (optional)

Place the digestive biscuits in a plastic bag....


I used
my
hands to slam the
biscuits
on
table top and punch with my hands as I do not have other tools mar....quite pain my hand leh...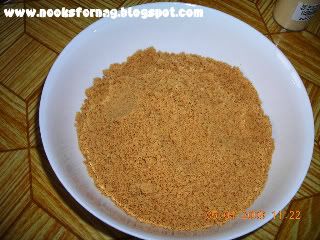 Pulverised biscuits....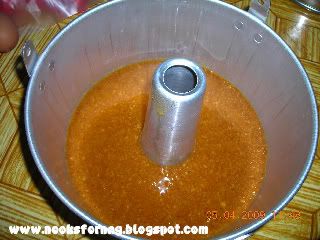 Mix the biscuits with
melted
150 gms butter as the base....
Blend cream cheese together with custard sugar, thickened cream and melted gelatine till creamy....Lastly pour into the biscuits base....
Then chilled in the fridge for 2 hours....After 2 hours the cheese cake can be serve but I lay blueberry filling
on top with almonds chip....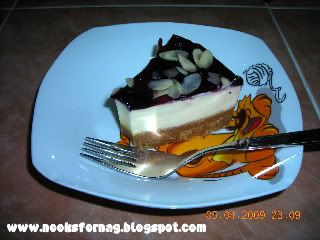 Tadaa!....yummy!....
Comments from all saying that "

wah!

can fight over the Secret Recipe edi"....

aiyo
....
I almost reach heaven

liau lar

praised me

liddat

....

lol

...